As an experienced yoga teacher I offer beginners and advanced students the opportunity to develop and deepen their personal yoga practice of asana, pranayama and meditation. You deserve to spend a meaningful time with yourself every week. Our sessions are more than just a workout or stretches. Yoga is as important to your mind and heart as it is to your physical body.
Pranayama breathing exercises, small meditations make your yoga practice more varied, more relaxed and more effective.
The yoga sessions are tailored to your wishes and are characterized by the following styles:
Hatha and Vinyasa (active, warming, sweating)
Yin (slow, meditative, deep stretching – you will not sweat)
Restful (resting with the support of blocks, cushions, etc. – calms the nervous system)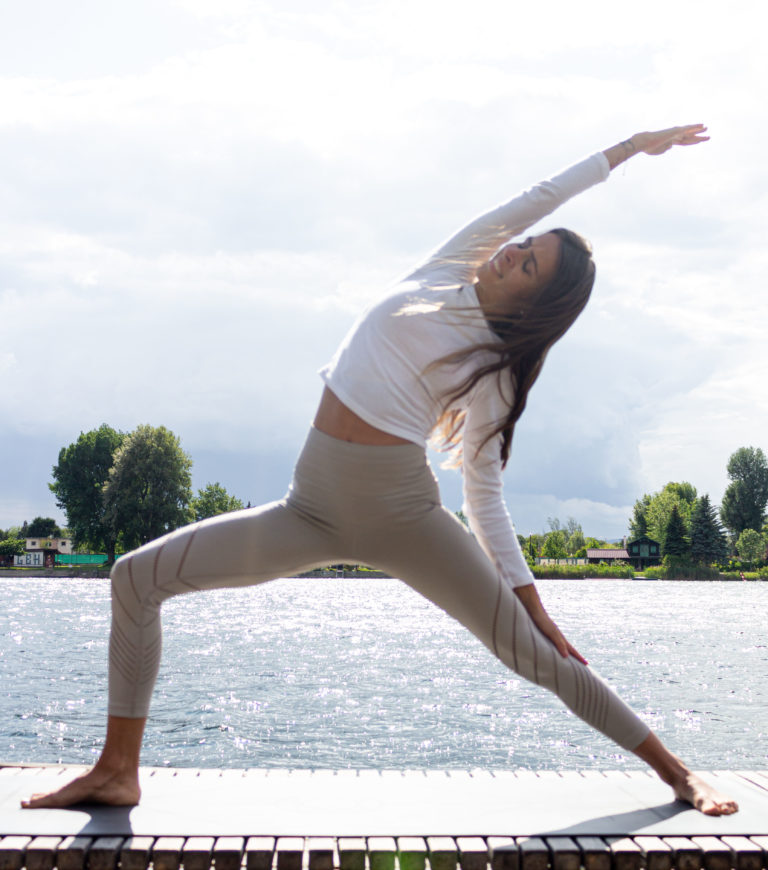 Interested in online yoga with me, group classes, private yoga, corporate yoga or workshops. Write me.